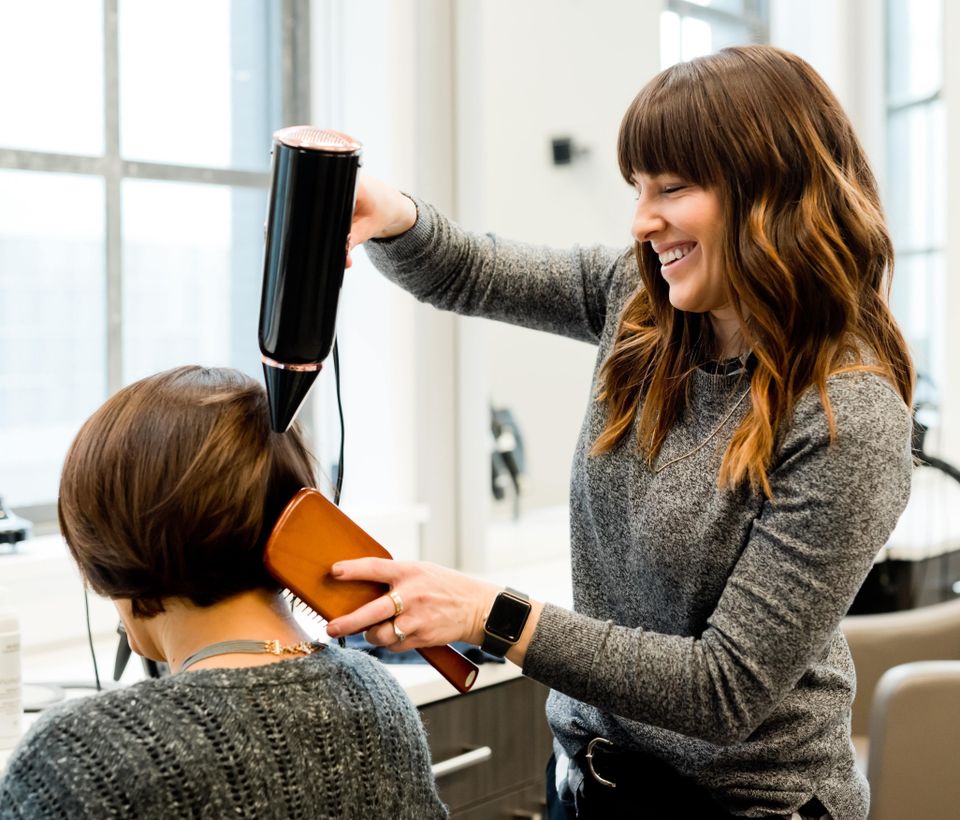 At [Business Name], it's our mission to provide the very best service in a relaxing and friendly environment. We offer a wide variety of salon services including haircuts, styling, coloring and specialty treatments. Our expert hair stylists are professional, friendly and experienced in all hair types and styles.

At [Business Name], we created an environment where everyone feels welcome, relaxed and appreciated, because we truly appreciate each and every customer that walks through our doors. We invite you to visit [Business Name] today and let us help you look and feel your best today!
"This was the best haircut I have ever received! The stylist listened to what I wanted to start off with and then made many suggestions along the way. They were very polite and the service was affordable. I highly recommend [Business Name]!"

- Karen S.
"I love my stylist at [Business Name]. Their work is consistent and courteous. I like having the same hair dresser every time I make an appointment. The work is excellent and the price is more than fair."

- Judy M.
"Their stylists make you feel at home. Great atmosphere, friendly and experienced stylists. My cut and color comes out perfect every time and the price is great. I recommend [Business Name] to all my friends."

- Lisa G.
Contact Us to Make an Appointment